Shaquille O'Neal is ubiquitous in America, and apparently all over the world, as evidenced by these spots we did for Australia.  
We had to shoot six spots in two days in LA, and all the prep was done remotely, including me face-timing Vincent for a virtual directors scout.  A tall task, especially with a challenging budget, and literally 24 people in video village.
Vincent Peone is a truly gifted director, in that he was able to put everything into perspective, and roll with the punches throughout the project.  Shaq comes with a whole circus, and we were WAY over budget when we showed up to day 1, but I knew we could get most G & E and Art off the clock early if we wrapped day 2 at our exterior biking location, and despite lots of "round and round we go," everything fell into place, and we ended up under budget, with 6 solid spots.  Kudos to Tomer DeVito and David Mitchell for having my back, and getting overages approved!
Everyone went home happy, and despite the circus surrounding him, Shaq is really easy going for a big fella.
Directed by Vincent Peone
My friend Francesca Zazzera, who is the Chief Creation Officer of Publicis Italy, called me to be the Agency EP on a Heineken project that was to shoot in New York.  As part of "The Closer" campaign, they wanted to do a PR burst where they would project a billboard onto the side of an office building, then stage actors "working" in an adjacent office to illustrate the concept that "you work too hard; stop and have a Heineken".  They would capture this from an office across the street with stills and motion picture, and also cast actors as pedestrians who notice the billboard, and react.  
Sounds easy, but anyone who knows filming in New York knows that office buildings are not only expensive, but notoriously hard to find.  Also, finding two buildings  directly across the street from each other, with the ability to photograph and film from the same level,  is like finding a needle in a haystack.  Not to mention, getting a permit to pull off a stunt like this in NYC is extremely difficult.  Most "projections" are run "guerrilla style," but Heineken wanted this to be a completely compliant project.
As EP, I bid the project using rough numbers from a projection mapping company, and added in what I thought was actually needed to secure the locations, cast and get permitted for the job.  I dealt exclusively with the Heineken cost consultants, who were very skeptical that I could get a permit, and pull it all off, while keeping things at the funding level allocated to the project.
Given the complexity and all the variables associated with permitting and locations, First Avenue Machine submitted a competitive bid in excess of $1.2 million USD, but I was able to produce the project for $360,000 USD, which included me doing the location scouting, casting, hiring crew, and negotiating the various NYC agencies involved in securing the permit, while Publicis helped by connecting me with the Photographer and the DP/ Director.  
The Heineken clients were very happy with the results;  it was a rousing success.  There was a full page ad in The NY Times, and the project is currently short listed for several PR awards.
All's well that ends well!
Special thanks to Bella Graves DP/ Director, Francesco Bittichesu Photographer, and 
Luca BoncompagnI CD from Publicis / Milan
Marcum was fun from the start because I got to go to Chicago, which is a great town.  I also was able to work with director Abe Zverov, and his creative partner DP Karl Blomberg, who are both gems of humanity.  Abe is also the creative director of The Onion, and we had a lot of laughs along the way.
Casting and locations fell into place for all four of the spots we shot, and Nick Phillips of Superbloom was an excellent partner, who had complete confidence in us as we made various adjustments to key set elements along the way.
We were tasked with creating a mixed - media story about a Kentucky town devastated by a massive tornado that hit in the middle of the night.  It was a bit awkward at first to talk to people who lost so much in the blink of an eye, and to see the downtown of a city that looked like someplace in Eastern Ukraine.  
I can not thank the folks from Peel & Holland enough for helping us put together the elements that made sense to our CIC client.  The town folks were all very accommodating, and Vanessa Black had a very clear idea of the film in her head, which benefited tremendously from the stills she shot on location.  Sara Kinney, the agency producer, was an excellent partner, and the folks at the Curiosity agency were a joy to work with.
Directed by Vanessa Black
Systane prep took about a month working alongside my new friends Producer Jen Fewster and Art Director Cathryn Carey of Leo Burnett London, and ECD David Dyer of Digitas Health London.  
Scheduling with busy agency folks multiple time zones away from LA proved that distance shooting can work, and the director Ron Hamad and I prepped everything remotely, with agency only seeing location and art photos, and tape of actors.

 
It took many transatlantic zoom calls at all hours, but we were able to piece together a nice through line for the film which I believe resonates in this cut.
Jeff Gerard Casting did a great job working with Ron to assure that we had a good cast, despite the multiple covid replacements.
Ron Hamad was a joy to work with;  his taste, and ability to be flexible in the face of adversity made things easy.  
I even got to call upon my friend Grace, a former national champion in gymnastics, to help the actress playing Lily with the balance beam bit.  Robin Webster's cinematography and Warren Purfoy's lighting also shine.
We've all seen the "crash test" spots before, but in this one Douglas and the creative team wanted to bring some humanity into the spot.  We were able to shoot at one of only 4 official NHTSA crash test facilities, and it was out in beautiful Adelanto California.  Located outside the zone in the Mohave desert, it was 108 in the shade inn Adelanto on our shoot day.  Lots of fun, especially when the dirt devil / dust storm tore through the set and destroyed the pop-up tents set up for lunch.  We made our day, and it was a blast working with Henni Iwarsson the agency producer, and the whole team at Carmichael Lynch.
Directed by Douglas Avery
This was a fun project directed by Patrik Giardino.  Jeff Cronenweth was the DP, and we shot on an LED Volume Stage, which is really the state of the art:  Sir Roger Deakins himself thinks in 10 years all "high volume" productions will shoot on an LED soundstage.  
I supervised and guided the virtual art department, in addition to the practical art department that was on set with us.  I think it turned out great.  Leading up to the shoot, there was concern about the transition from the "dark" to the "light".  I knew instinctually that it wouldn't require a high level of VFX, and I discussed this point several times with the agency.  I knew we could just make a nice cut away during the dunk, the transition felt very organic to me, and I'm thankful that Patrik trusted my judgement, because it saved us an additional $50K.  Patrik is a real joy to work with, as was Rob, Stephen, and Lana of the BAM agency.
Since we were shooting with such a high level DP, we were working with one of the premier union film crews in the business, which actually made things a bit more difficult than normal,  since the job was budget challenged, and also bid scale.  It was a little uncomfortable calling Jeff our DP to tell him to radically shrink our lighting approach after the tech scout (Jeff is the DP who shot Fight Club, and has been nominated for two oscars, and who's father shot Blade Runner).  In the end, it all worked out great, and the agency and clients were very happy.  So was Patrick, and Jeff, and Todd Lent, our amazing AD.  All's well that ends well!
Directed by Patrik Giardino
United States Golf Association - US Women's Open
United States Golf Association - US Women's Open
This spot was fun not only because we got to shoot with Kathryn Newton, who happens to be a scratch golfer, but I also got to partner with Zambezi agency producer Faye Armstrong, who happens to be the wife of one of my best friends.  Good times had all around, despite the 100 degree temps, and constantly blowing Santa Ana winds while shooting out in the Mojave desert.  With a huge process trailer, several vans and motor homes, and even an 18 wheeler drive by, this outside-the-zone spot was a teamsters dream job!
Directed by Douglas Avery
Sometimes things fall together in a magical way.  Working on Woody Creek with Vic Palumbo and Douglas Avery over at Film 47 was an absolute pleasure.  I also got to spend lots of time with Bill Macy, who is a real mensch.  
Strawberry Frog is the agency for Woody Creek, and they did a great job with getting the press out for this.
We had a tall task;  an under funded union shoot over two days with creative that wasn't really set until we showed up on the day. We shot a music video, and eight :15's, and it all worked out great.   
The "invisible hand" of the production gods guided every twist and turn, and left us with not only beautiful films, but also some fond memories of the weekend. I think it's safe to say we all had such a blast making these.
Jobs like this remind me why I love what I do;  being able to quarterback a team of highly skilled artists is a blessing.  Douglas is a master craftsman, and it was a joy to help him achieve his vision.  Vic has great taste, and is definitely someone I'd jump in the foxhole with any time.  Jed Klemlow our DP was amazingly flexible and a real joy to work with.  Also a big thanks to Jill Bencsits and her art crew, who added depth and value to the work.  So grateful I got to produce this one, and be part of such a talented team.
Directed by Douglas Avery
I had the pleasure of producing another cereal commercial for General Mills.   Kathy DiToro was the EP for Driver Studios.   Shaun Collings directed for Native Content.  
Shaun takes the time to do an animatic before every spot.  It really helps keep things aligned when prepping a job, and it's a great tool 
for timing each shot. 
This one went fairly smoothly up until when our little girl was supposed to come to set.   With the agency and clients all on zoom, the AD tells me she's throwing up.
I had to make a snap judgement.  Lucky for me, I had hired a Cedar's ER Nurse to have on my production team for our shoot day, specifically to help navigate the Covid protocols.  I wanted to be sure we were safe, but also that we knew what was an acceptable circumstance in times of Covid.
Turns out unbeknownst to us, it was our talents first job ever, and our little girl became nervous, and ate so much at the craft service table that she became incredibly nauseous.   
 We re-shuffled our day, and gave the girl a beat to calm down.  The mom reassured us it was just nerves.   It all worked out, because our hero girl rebounded like a champ.  
Directed by Shaun Collings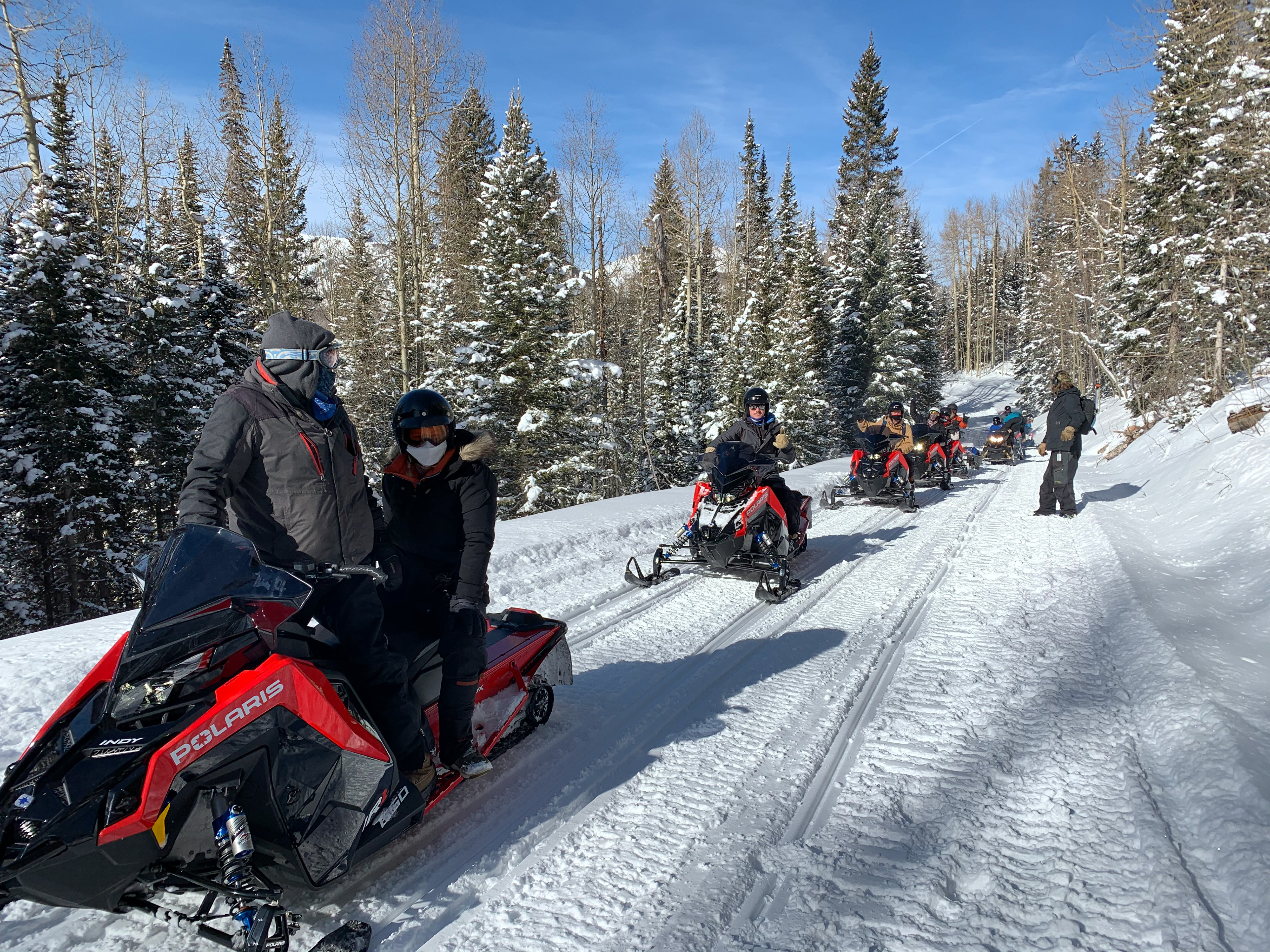 Sometimes the scale is much smaller, like on a couple photo shoots I was lucky enough to produce over the holidays.  The locations were spectacular:  We had to snowmobile the entire crew up to 9700 feet above Telluride, and also bring a doggie (who rode in the snow cat).  Fun Times with Photographer Embry Rucker and his team, as well as Bill Hatzinger and Rachel Perez from Leo Burnett, who were great to partner with on this one.
It was so much fun to shoot NAPA down in Atlanta with Jim Leonard and Shaun Campbell of VMLY & R.  They were both so organized and on top of things, and have such a great relationship with their NAPA clients, that it made my job easy.  Plus, they are really nice people, which believe it or not makes a huge difference on a job. 
​​​​​​​
The toughest thing was dealing with the 100 wedding guests staying at our hotel who absolutely refused to wear a mask.  It was the height of the pandemic, and we were in Cobb County Georgia a few days before the election.  Luckily the hotel was fairly empty, and we could all spread out.
Since we were in full-on COVID mode, the client wanted to shoot the spot with and without masks, and we obliged.  Its fun to see the spots side by side.
The seamless movement forward was achieved with a combination of camera movement and vfx.  Paul Trillo is a real master of blending those two worlds.
Guitar Center with Finneas, H.E.R., Juanas, and Haseeb
It's no secret that Guitar Center had some serious financial troubles during the period when the job was awarded, making this one very challenging from a budget perspective.  The wish was for a Ferrari, but it was budgeted for a Prius.  Big thanks to Tomar and Sean at Native Content for their support through a very bumpy ride during the pandemic.  We had talent for a limited time over two days, and we had to deliver a 6 minute film, a :30 and a :15 for each artist, and there were no scripts.  
We shot with three cameras, and had the most amazing locations;  a house in Topanga once owned by Jimi Hendrix, and the current home in Venice of Greig Fraser, a very prolific cinematographer.  We wanted to deliver beautiful, insightful films to GC, and I think we delivered in every film.
Thanks to Fay Viola and her art team; we definitely could not have pulled this off without your skills.  My espresso pot even made it into the cut.
Finneas was a pleasure to work with, and H.E.R. became so comfortable on set that she even sang and played guitar, which we were told she wouldn't do.  Juanas and Haseeb were also lovely to be around.  It was a fun two days for sure, and we were led by the very soulful Christian Lamb, who brought a beautiful sensitivity to weaving together the music and film.
Directed by Christian Lamb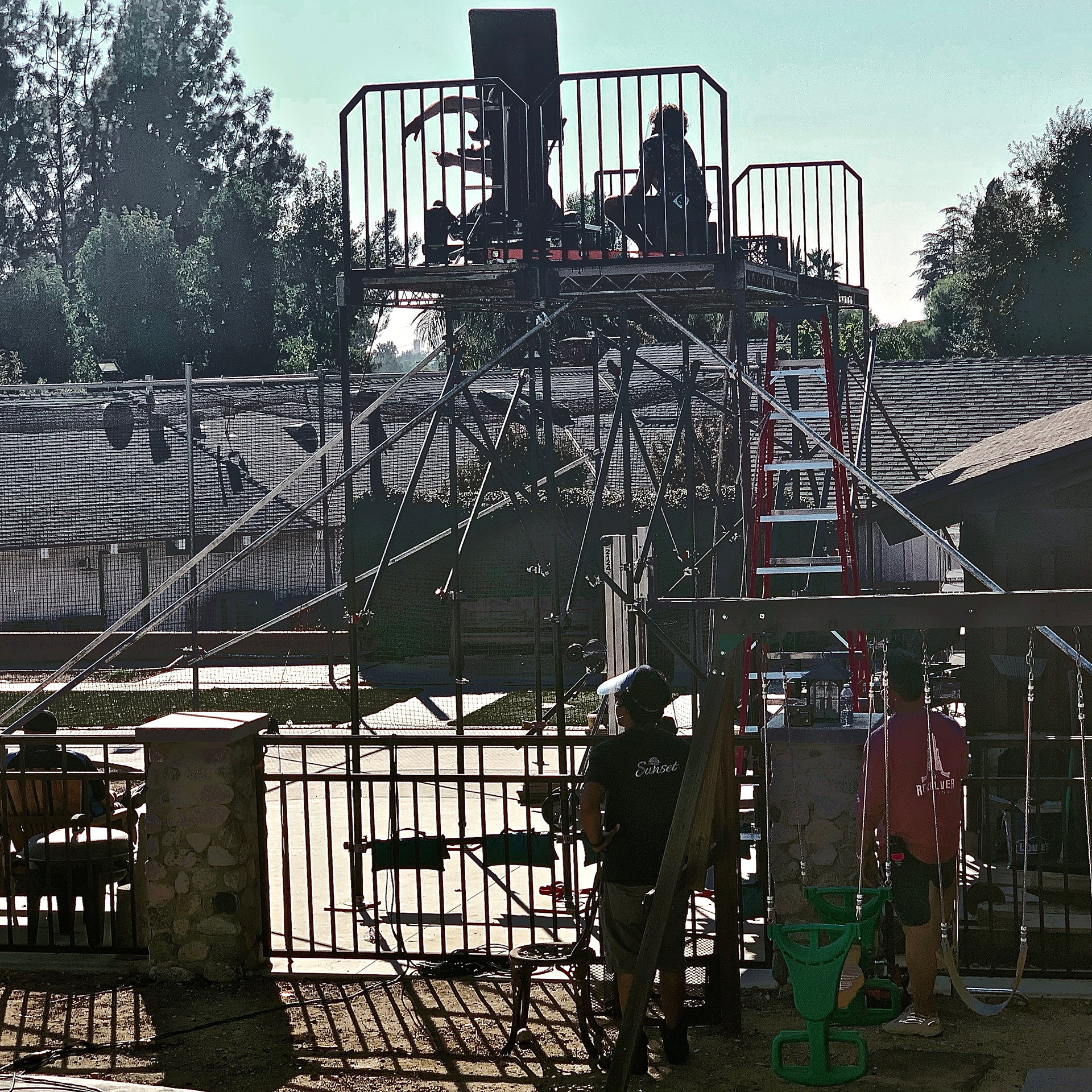 This was a General Mills cereal promo for PS5, and we shot it at the height of the pandemic, so the entire video village was remote.  It was an ambitious day, since we were limited on the amount of crew allowed inside our small bedroom set.  The entire crew was so 
adaptable, and our partners at General Mills / Driver Studios were great and extremely flexible.  Kathy DiToro was the EP at Driver, and Shaun Collings directed for Native 
Content.
Lots of time spent in zoom meetings with Sony (they were great) learning the intricacies of integrating Sackboy game platform footage with what we captured on set.  In the 11th hour we realized we needed more depth for the end couch shot to make things work.  We were a bit budget challenged, so I asked the grips if they could just build something at the house that might work.  You could never tell we shot that scene outside.  
We also lost one of our talent in the middle of the pre pro/ while they were on the way to a wardrobe fitting due to COVID protocols.  The actor and their family ended up being ok, and we were able to adjust and recast seamlessly with the help of Lindsey and Maya at Alyson Horn Casting.  Big thanks to Shaun Collings for rolling with it all, and being so incredibly knowledgeable and comfortable in the post-fx world.  
Directed by Shaun Collings
HBO "Night of Too Many Stars"
Night of Too Many Stars/ HBO
My good buddy Matt Ogens was approached to direct a series 
of short docs about autism for an HBO Special hosted by Jon Stewart, and he asked me to produce.  We 
also
 enlisted the help of another good friend and director, Steve Oritt.  
We had no real budget for casting, and so we did that ourselves.  I personally
 interviewed over 200 people from around the country.  We wanted to make films that were more emotional than the traditional "talking head appeal" film, and to do that, we wanted to find subjects that not only had conflict in their lives, but also were engaged in something happening "right now" that might be interesting to film.   
The films were scheduled to air on April 18, 2020, but thanks to covid, that didn't happen.  Production ground to a halt March 13.  
We have one film in the can, an incredibly powerful story about a boy named Marcello, who 
was
 faced with a life changing moment that we were able to capture in real-time with his parents.  We also have a sweet story that's almost complete about Noah, who plays little league in Arizona with a great group of kids.
Update Winter 2022:  Marcello's mom Kat and I have recently been talking about doing a longer form doc about autism...
It's not often we get to engage in stories that can make a difference,
and I made a vow to the hundreds of people I've interviewed while casting this that we would respect everyone's story, even those who aren't chosen for the project, and bring sensitivity to the films.  I am hopeful we can get the ball rolling again soon, and finish what we started!
This project ran through Katorga.  
Marcello is directed by Steve Oritt
The docu - series I produced for Lenovo was on the short-list for a 2020 One Show Award. 
David Blacker and Valerie Moizel at the Woo were the agency, and Matt Ogens directed for Bullitt.  
The task was to create a three film documentary-series grounded in real world cyber-security issues, which would be the creative opposite of HP's big budget production of "The Wolf" series starring Christian Slater.  
We landed on revolving the story around the famous hack of Sony Picture studios.   You know, the one where emails were leaked that embarrassed lots of executives?  If you watch these films, you will definitely want to step up security on all your internet devices, since you'll realize how vulnerable we all are. 
We wanted to have the interview locations become somewhat of a character in the story, helping to set the mood, and the feel of the films.  I was able to secure a favorite spot of mine, Studio 60, which had a very "Fellini" like feel on our shoot days,  since we basically bought out the entire cavernous complex to give us our different looks.  We also created some very powerful recreations to incorporate into the films, and I cast them with actors I know from working together on tv.  We were looking to elevate the "usual", and I think we succeeded.  None of this was bid for in the original budget, but we were able to re-deploy resources and make it all work, thanks to the support of Luke Ricci & Jenni Sprunger at Bullitt.   
The project was so wrought with issues from the start, particularly on the legal front, that many people thought the films might not actually be completed.  We filmed Olivia Munn in Virginia, because she was there working on a movie.  The night before, just as Matt and I were sitting down to dinner,  I was informed we'd have Olivia on set for only an hour, even though the agency had about 6 hours worth of dialogue to cover.
I can't really say navigating that part with the agency was fun, but we've all been there with celebrity talent, and Olivia was very nice despite the time crunch.  Matt is such a pro that he knew to grab great coverage of what was essential to the story, and we made our day.
I knew from
 working on other projects with Matt and Eric Treml our DP that the

films 
would be good, and we stayed the course and finished despite all the hiccups.  Big thanks to Eric Tr

eml for his amazing cinematography, Greg Keuhn for the music, Ben Reesing for the slick edit, and all the people who helped make these films what they are.   It's a real thriller...  
"The drought" was a dream project.  My dear friend Regina Corrado wrote a short script that she wanted to make into a film.   One day she casually said to me "I wrote it, and want to direct the actors, and I want you to do the rest".  So I said "oh, I can get a Canon 5D or something no problem," and she said "No, I want to shoot on two Alexas, and I want you to produce it, and also be the DP, and hire a whole crew". Regina is an EP in TV, and has written for several big shows, including Deadwood and Sons of Anarchy.  We covered all  9 pages in one sweet 8 hour day, with a delicious one hour lunch break. So much fun.
Directed by Regina Corrado
Frenchie and I had fun shooting this little spot for the Palace brand over two days in LA
with our friends from MPC London.  Day 1 was to start with the Rolls-Royce.  The car we hired arrived on set, and then when we were about to turn over the camera the car 
didn't start!  We were able to replace the car within the hour.  Only in Hollywood.  This was shot on a small budget, and ran on Palace's social media sites.  
Getting the timing of the Osprey tilt-rotor-copters right was quite the challenge.  Having MPC handle the post made this all possible.
Special Thanks to Richard Skinner and Johnny Blick from

Motion Picture 
Company 
I feel very blessed to have produced this story about Ronald and his teacher at the Braille Institute.  I met with Anita Wright, the director of the Braille Institute about the 
possibility
 of doing something there, and she couldn't have been nicer.
M

att loved the idea of doing a story about the art classes there, and one day I went

to observe and do research and found Ronald working in class making a painting.  Matt loved the idea, and weaved his storytelling magic into a beautiful film.
Gallegos was the agency, and Matt Ogens was the 
director
 for Bullitt.  
Yes, the insertion of the Chick-Fil-A payoff is a bit stilted to say the least, but it is a 
nonetheless authentic
 story captured in classic docu-style.  Ronald and the Braille people were all very special, and we owe them tremendous gratitude for letting us gaze into their world.
Special
 thanks to Eric Treml our DP for being amazing.
Directed by Matt Ogens

 

​​​​​​​
I produced this Labor Day Ford spot that was conceived, awarded, and shot in three days in LA.  Civic was the agency, and Matt Ogens directed for Bullitt.
We then jumped on a red eye and went to edit with Einar at Union Editorial in NYC, and the spot was on the air inside a week from concept to airdate.
A huge thanks to the entire team for working in unison to pull this off.
ps I don't recommend a two day prep to anyone.
Casting on this was by Ryan Bernstein at RMB.
He did an amazing job, especially under the time frame.
I produced a series of Wright Bacon spots filmed over three days on location in Vernon, Texas.
VMLY& R was the agency, and Matt Ogens directed for Bullitt.
We met some of the finest people who work in and around the Wright Bacon processing plant, which is just outside town. 
A big thanks to Dane and his team at the plant.
And Hunter our location scout, and an amazing Texas production team led by Charles and Rico.  
And Melissa 
Barany at VMLY& R for being such a good partner.
And Eric Treml our DP for his amazing talents.
I produced this Special Olympics spot that we shot over two fun days in Los Angeles.
VMLY& R was the 
agency
, and Anderson Wright directed for Bullitt.
Casting for this was a great experience for all of us,  and a big thanks to Ryan Bernstien at RMB Casting for all his help.
The job had no money,  it was a PSA... it was bid to pay people $100 a day...and those are union people.  That's a tough nut to crack.
On
top of it, we lost three of our locations on the Friday afternoon due to the LAFD blindsiding us, and shutting down filming in a couple buildings due to sprinkler violations.  
Wouldn't
 be a big deal, but we were scheduled to shoot on Monday.  
You can't even tell that was the case.
I suggested some creative solutions to our location woes, including filming at the yet to be completed Russo Brothers restaurant, and Anderson and the agency got on board.
Turned out great, and it was a lot of fun doing this one with Anderson, who is not only talented, but also easy to work with.
Big thanks to Emma Rose Mead and her Art Department.
And 
agency
 producer Joyce Roughly for being a great partner in crime.
And the whole crew who worked for pennies on the dollar.
And also Mike Carter at Panavision for being amazing. 
Directed by Anderson Wright
Pringles was a Super Bowl spot, and it was definitely well funded.  The joy of it from a film perspective is that we built this incredibly dense WW II period set on a huge soundstage in Hollywood, and lit it incredibly, working with the latest technology, techno cranes and sonar, and all that money just created a little blip in the background for all the action of the piece taking place at the craft service table.  It grounded the film, and was money well spent.   Bill did a great job.  My friend Brian Quinlan had me PM this for him.